WELCOME TO THE BALLINTEER MALE VOICE CHOIR
   Brothers in Harmony Since 1994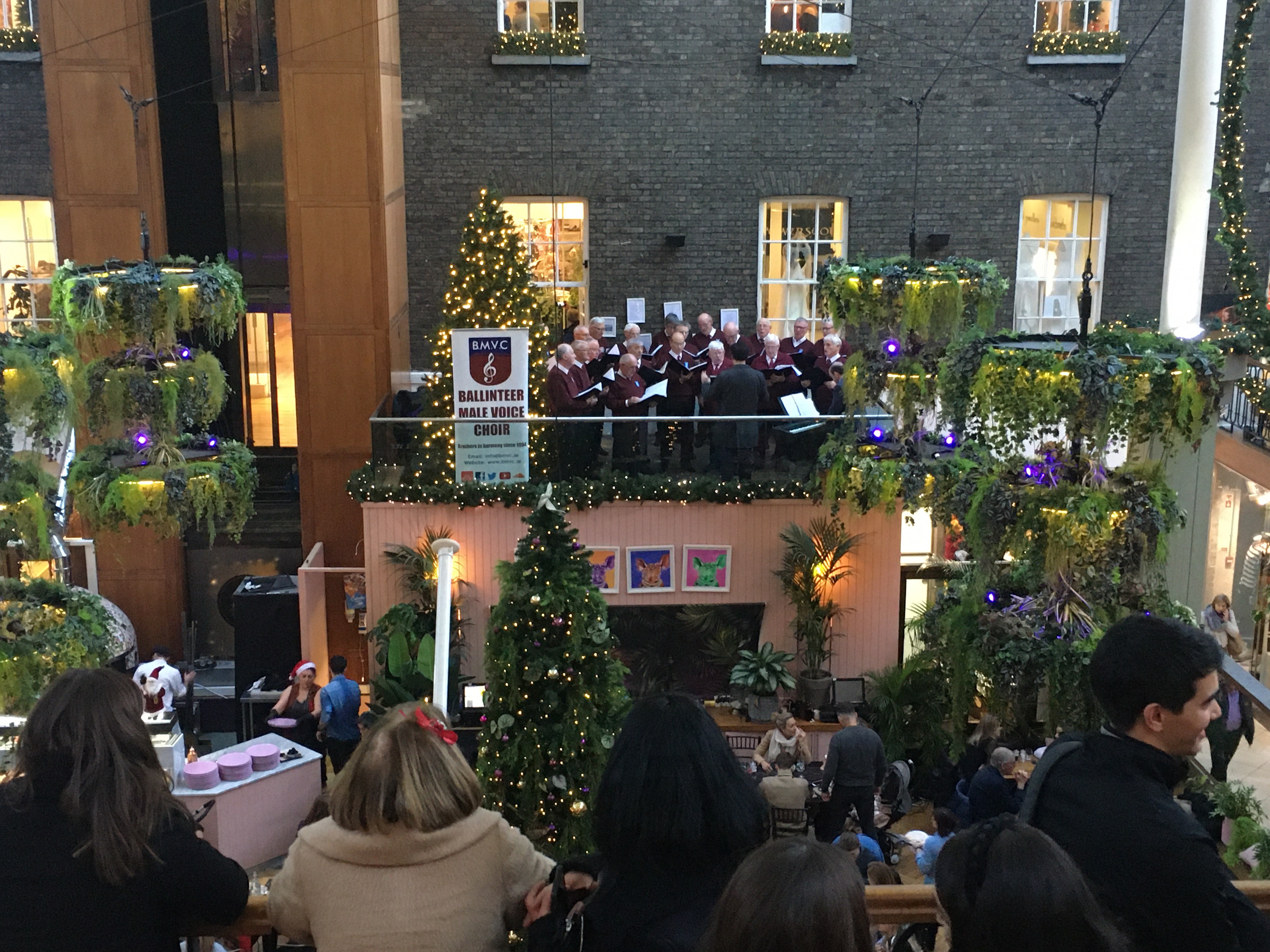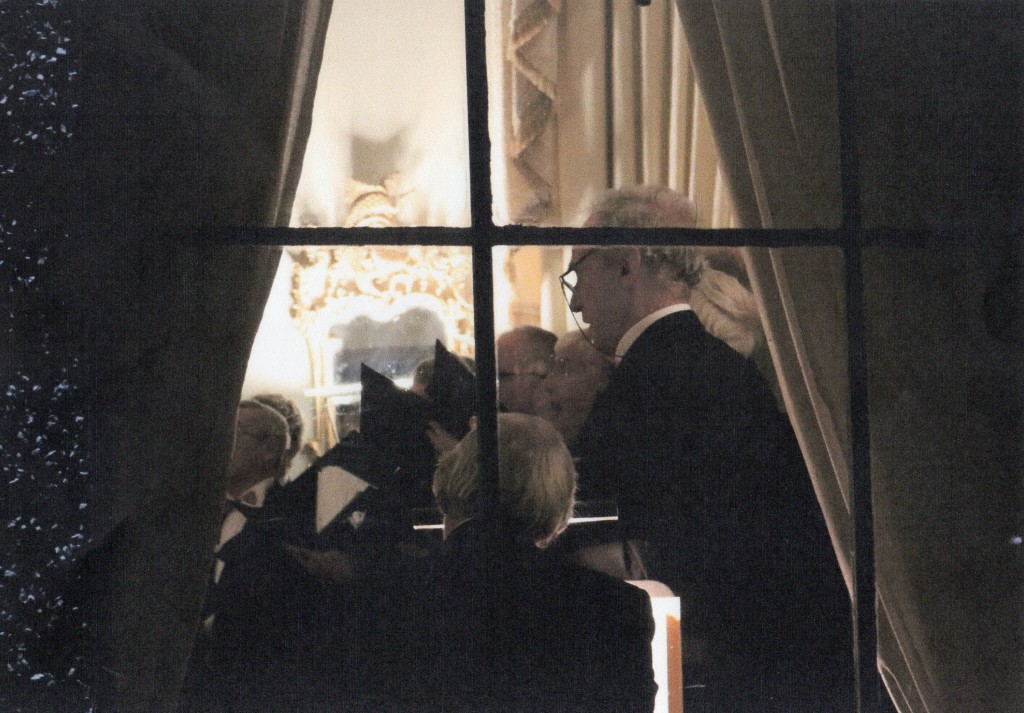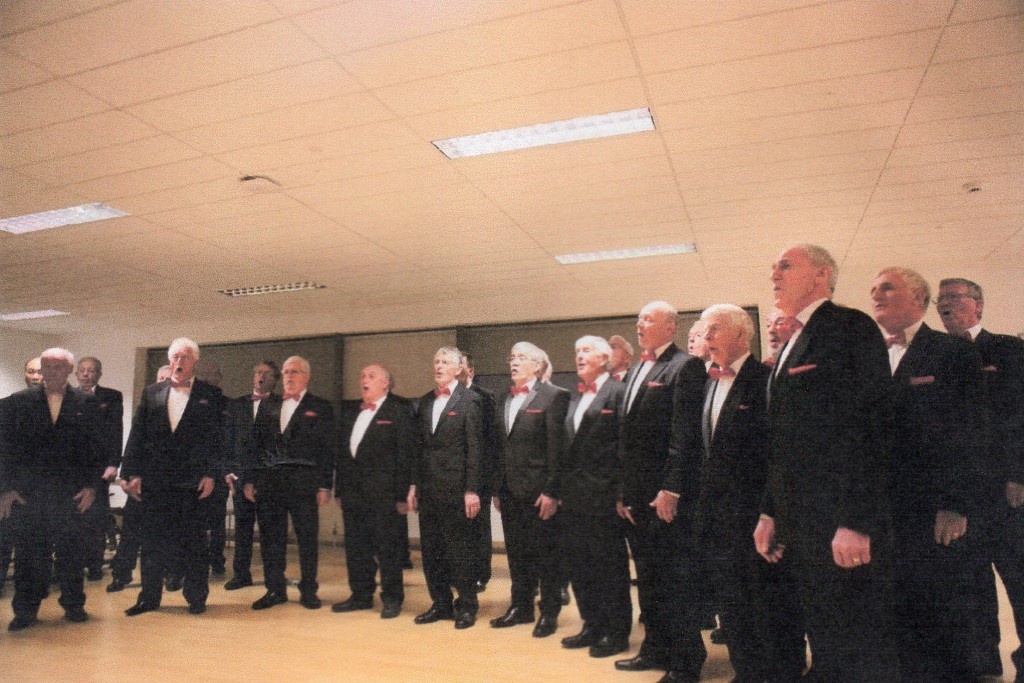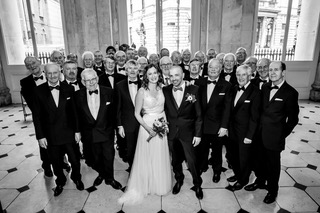 The Choir
The Ballinteer Male Voice Choir, based in South Dublin, was founded in 1994. The choir comprises four groups of singers arranged in two tenor sections with a Baritone and Bass line. We sing a wide variety of songs catering for all tastes. Each number is specially selected and arranged by the choir's musical director, Mr. Thomas Kehoe. The Ballinteer Male Voice Choir performs at concerts and festivals throughout Ireland and abroad. We regularly host an International Male Voice Choir Festival featuring choirs from France and Italy as well as Ireland. The choir can be booked by sending an email to Thomas Kehoe at 
info@bmvc.ie
. We rehearse every Thursday from 7.45pm to 9.45pm  in Ballinteer Community School.
New Members
We welcome new members. If you enjoy singing and being part of a sociable like-minded group, then look no further. Send an email to Thom at info@bmvc.ie. You can also fill in the application form on our "Contact Us"page. You will then be invited to come along to three rehearsals where you will be able to listen, observe and join in. After that you may be asked to audition on a one to one basis with our Musical Director. By then you will have a good indication if our choir is for you.
                                                  Musical Director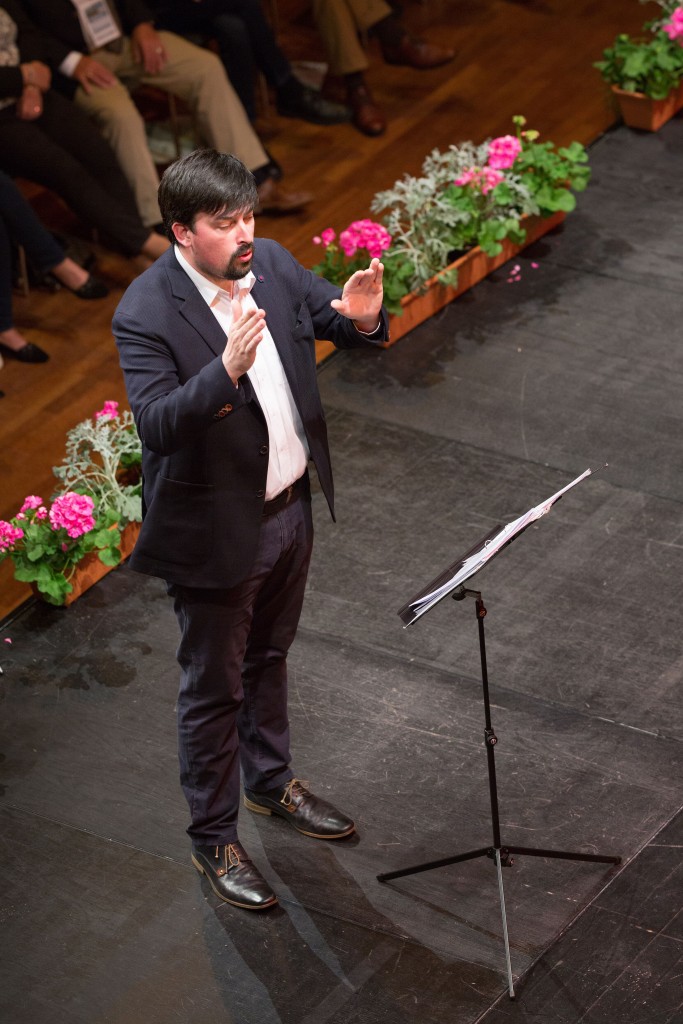 Thomas Kehoe graduated with an honours degree in Music from University College Dublin in 2004 and a Masters in Musicology in 2005. His MMus thesis was entitled "The Harmonic and Melodic Resources of Prokofiev's 
Visions Fugitives
 op. 22″. In 2011, he was awarded a Masters in Music from the University of Cambridge in Choral Conducting. Thomas is currently undertaking doctoral studies in conducting at the Royal Irish Academy of Music where he is a lecturer in history of music. Thomas is also an active performer, having studied piano, oboe and theory at the DIT Conservatory of Music and Drama. He has studied singing with Dr. Veronica Dunne, Paul Deegan and Collette McGahon. In the past he has performed with the National Chamber Choir, Resurgam, as well as most of the leading choirs in Ireland. Thomas' previous conducting roles include conductor in training with Irish Youth Choir, director of Ulysses Chamber choir, and the inaugural conductor of the UCD Philharmonic Choir. He currently directs a project-based choir, the Amici Singers, which he formed in 2013. In September 2014 he established the Stillorgan Youth Choir and became principal guest conductor of Mullingar Choral Society. Since 2016 Thomas has been developing a high quality mixed choir for the 11.30 Sunday mass in Kilmacud Church. In September 2018, Thomas took charge of The Kilkenny Choir. Thomas is also Musical Director with The Ballinteer Youth Choir. Highlights from recent performances include: competition winners with Stillorgan Youth Choir in Arklow; Mozart's Requiem with The Kilkenny Choir; competition winners with The Ballinteer Male Voice Choir in Arklow; touring Austria with BMVC.
https://thomaskehoe.wordpress.com
 CHOIR REPERTOIRE
Our standard repertoire is varied and is suitable for all musical tastes. We can also personalise our performances for weddings etc.
Sample Recordings
Bread of Heaven
Carolina Moon
Do You See What I See
How Great Thou Art
Ireland's Call
Let It Be Me
May the Road Rise With You
O Holy Night
Over My Head
Ride The Chariot
She Was Beautiful
Softly
Speed Your Journey
The Bold Gendarmes
The Rhythm of Life
There is Nothing Like a Dame